Save on the must have gifts this holiday season
Elevate Her Style with One-of-a-Kind Bracelets - Explore our Exclusive Designs.
Shop Now
Stay Classy and Chic with Neutral Holiday Styles
Discover the perfect blend of chic and shimmering bracelet styles, featuring neutral and warm tones that effortlessly enhance all of you holiday looks.
SHOP NOW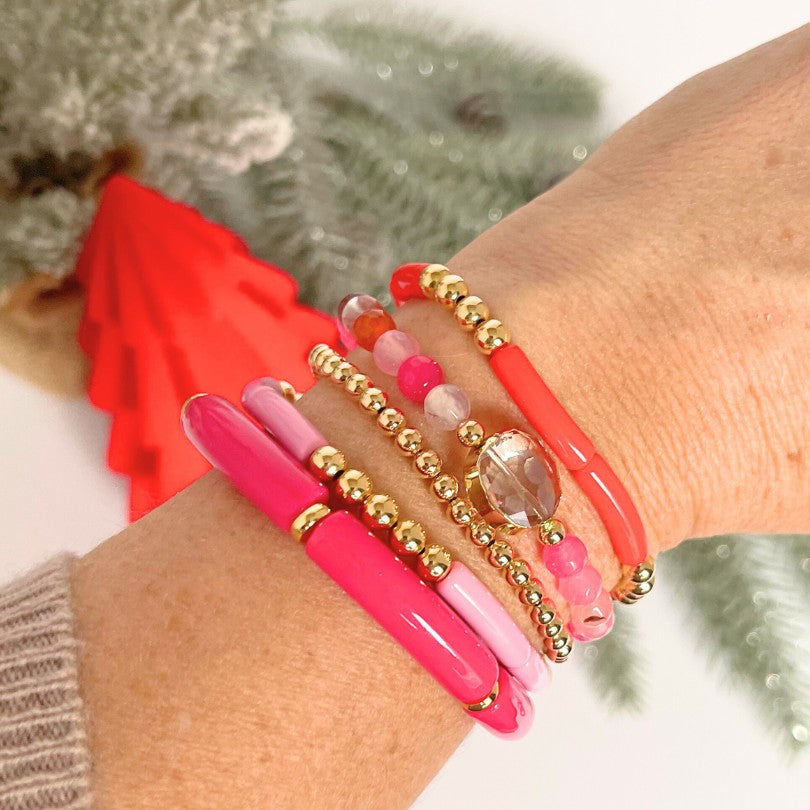 Experience the Magic of Christmas with The Candy Cane Bracelet Stack.
Experience the candy cane bracelet stack, a collection bursting with bold reds and vibrant pinks. Crafted with acrylic bangles, gold-filled beads, and a stunning pink agate beaded bracelet complete with a crystal bead.
SHOP NOW
Bracelet Stacks
Express your personality with our bracelet stack collections! Our 3-piece and 5-piece bracelet stacks are designed to help you create unique layered looks that show off who you are. Whether you love dramatic or dainty styles, you'll find something to reflect your personality!
The Perfect Gift
Make it Personal with Our Customizable Bracelets!
Our gold-filled beaded custom word bracelets are the perfect way to show off your personality. Choose a word, initial, or inspirational phrase that speaks to you, and create your own one-of-a-kind accessory
Shop Now
Welcome to Elliot Lane
...your one stop shop for all your arm candy needs!  We offer fashion jewelry from everyday wear to chunky, statement pieces! Personalize your wrist with our custom beaded bracelets or if you're looking for a more luxe look, shop our custom 18k gold-filled beaded bracelets that will last you for years to come. We also offer a variety of necklaces, from charm necklaces to dainty beaded necklaces in two sizes (16 or 18 inches).  Our beaded necklaces are made with a larger, gold-filled clasp making it easier to put on yourself!  No more fumbling over those difficult clasps!   
Fall is just about here, and we are beyond excited for the warmer tones and our newest collection, Autumn Refresh! Featuring seven stacks, in a variety of colors and styles, this collection is all you need for this season! Each stack comes in a 3 or 5-piece design for your day look and evening look.